Next Performance:
Join the Lake Charles Symphony Brass Quintet
as we celebrate the sounds of summer!
On Saturday, July 10th, the Lake Charles Symphony will host a fundraiser in the
Contraband Room of the Civic Center. Doors will open at 6 p.m. and the concert will begin at 7 p.m. For more information, or to purchase tickets, please click here.
Support Your Symphony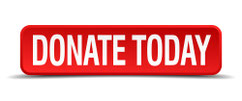 2020 has definitely been an unforgettable year. Due to the impact of COVID-19 and back-to-back hurricanes, the Lake Charles Symphony has been unable to fully sell tickets to our 2020-21 season concerts and forced us to cancel our fundraisers.
Our board is working diligently to plan our 2021/22 concert season, but with these cancellations, the Lake Charles Symphony is at a deficit. Everyone has been effected by the recent hurricanes and COVID-19. Especially nonprofits that depend on fundraising and community support to keep their doors open. With damage to our homes and community, stay-at-home orders and social distancing taking a toll on community events and in-person fundraisers, the Lake Charles Symphony is turning to a virtual fundraiser to sustain our programs while ensuring that our communities, donors and volunteers stay safe. Please consider making a donation on Giving Tuesday to sustain the Lake Charles Symphony or become a Season Member today!!
Music connects us all. The Lake Charles Symphony is a cornerstone of Southwest Louisiana's heritage and culture. Your Symphony is social, thrilling and inspiring, and—above all—it permeates everything around us. Music is a truly communal experience that stops time while transporting you back in time to witness the great musical masters at work.
With the creative style and leadership of Maestro Bohuslav Rattay, and guest conductors Dr. Bret Smithey & William G. Rose, the Lake Charles Symphony marks its 62nd season with new and exciting concert programs celebrating the variety of talent in Southwest Louisiana.  The Lake Charles Symphony will continue to engage the community, showing the social side of the Symphony and encouraging you to learn more about our palette of culture and art.
To purchase a season membership or individual concert tickets and secure your spot in this exciting season today, click here!
Like us on Facebook and stay up-to-date with the latest news on concerts & events.