Our Season Performances:
Tuesday, February 14, 2023
Treasure's of Marilyn's 
6:00 pm
3510 Fifth Avenue, Lake Charles
Join us for a romantic evening of instrumental jazz music with the LCSO Jazz Quintet.  Enjoy a lovely steak dinner by candlelight. This celebration perfect for your sweetheart or a group of friends to enjoy love and music.
There are ticket options for everyone!  
The admit tickets allows you and your sweetheart to gain new friends by joining them for this delightful concert and a delicious meal. 
Sweetheart Table includes prime seating, 1 bottle of wine, 1/2 dozen red roses centerpiece, AND a box of chocolates.
Table for 8 guarantees that you and 7 other of your selected guests are seated together.
For special requests, seating arrangements, or questions in general, please email us at info@lcsymphony.com 
LAKE CHARLES SYMPHONY ORCHESTRA
&  THE BUCCANEERS
FESTIVE DVORAK FINALE
Gators on the Geaux...
Support Your Symphony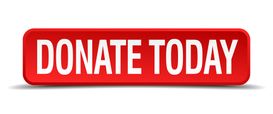 The Lake Charles Symphony is turning to a virtual fundraiser to sustain our programs while ensuring that our communities, donors and volunteers stay safe.
Please consider making a donation to sustain the Lake Charles Symphony or become a Season Member today!!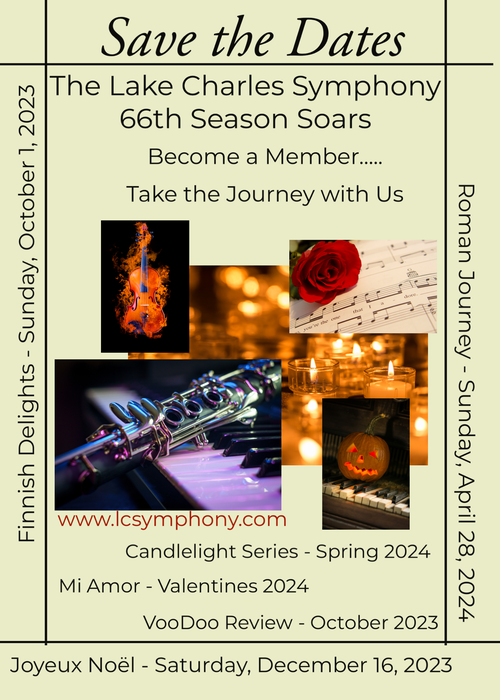 Music connects us all. The Lake Charles Symphony is a cornerstone of Southwest Louisiana's heritage and culture. Your Symphony is social, thrilling and inspiring, and—above all—it permeates everything around us. Music is a truly communal experience that stops time while transporting you back in time to witness the great musical masters at work.
Plans are in the works for the 2022-2023 season! 
Stay tuned for more information soon.
To purchase a season membership or individual concert tickets and secure your spot in this exciting season today, click here!
Like us on Facebook and stay up-to-date with the latest news on concerts & events.